A central humidifier is needed to maintain a good humidity in your home, thus preventing some physical inconvenience and to your home. For example dry eye syndrome, nasal bleeding etc. It will also prevent the house from cracking at drywall and hardwood floors. Have it mostly uses in winters since the outside humidity is very low but it can also be used in summer for special cases.
Today two types of humidifier is on the market.
The water curtain humidifier
The water vapour humidifier
The water curtain humidifier:
With this type of device some of the air heated by the furnace passes through a water-soaked pad where it absorbs additional moisture and then returns for equal distribution in the house. The pad should be replaced at least once a year as the mixture of heat and water creates limestone deposits in the unit so it is strongly advised to replace it annually.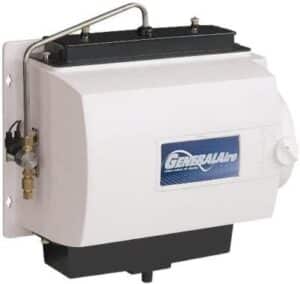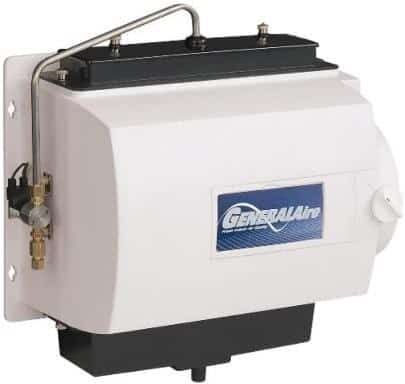 In the case of the above system the Generalaire GF1042DME model, a widely used model on the market, you will need to replace the Pad/Coussinet Model GA19 or 990-13. If you have this system here is a link to get it. For adventurers here is an explanatory video on how to proceed with the replacement. If not, please contact us to make an appointment with a certified technician.
The water vapour humidifier
This type of humidifier is a little more effective because it vaporizes the water by itself instead of using the heat of the furnace. It is equipped with a tank in which water accumulates and is then boiled to vaporize the water and send it into the ventilation ducts using a tube. Some models, such as the Aprilaire steam humidifier, require a tank replacement at 500 to 2000 hours of operation since the reservoir accumulates limestone. For this type of device we strongly recommend the brand Acu Steam , especially given the increase in the price of the aprilary tank, Acu Steam is a product made in Montreal that does not require any tank replacement since it is removable and cleansable all in a few minutes.
Here is an explanatory video on how to clean the humidifier's pelvis.

Please contact one of our specialists for any additional requests for information or to send you a quote.